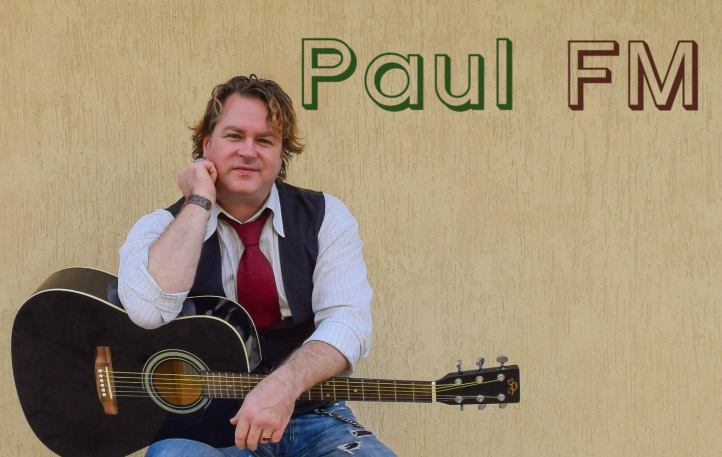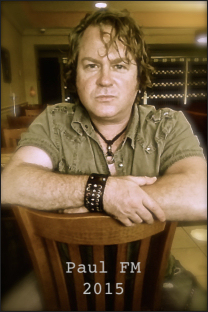 Are you are looking for a mellow / feel-good vibe or some slinky dinner music? A booty shakin' virtual band experience or a night of sing-a-longs? Paul FM can deliver! Paul FM sets are equally at home at a wedding reception or company party as they are at a biker bar or sports bar and can deliver the impact of a band with the advantage of using less space and less volume.
Paul Brittain is a guitarist/vocalist entertainer that has made Nashville, TN his home since 1990. He frequently plays with Nashville recording artist Gwen Sebastian (The Voice season 2) whose duet with Blake Shelton "My Eyes" went to #1 for Warner Brothers Records. He has shared the stage with nationally known artists such as Florida Georgia Line, Kelly Pickler, Boys to Men, Uncle Kracker, Luke Bryan, Sugarland, 10 Years, Jerrod Niemann, Lee Brice, Third Day, REO Speedwagon, Julie Roberts, Jake Owen .....and more.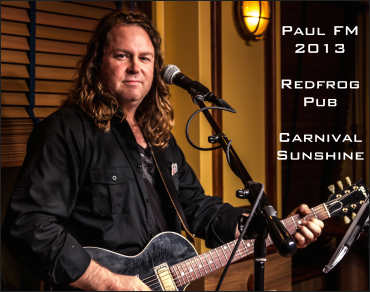 Originally from Leeds, AL (by way of Atlanta, GA), Brittain grew up on the FM radio songs of the 1970's, 80's, & 90's and stays focused on the hits of classic rock, old & new country, r&b dance pop, and Top 40. Fans know Paul as being a skilled guitarist, and a penetrating singer when performing as his acoustic - solo/one-man-band engagements known as "Paul FM." He records and tours nationally with label acts making their road shows a part of his schedule while continuing to foster his own journey.
Audiences from The Ryman Auditorium (Nashville, TN), The Gaylord Entertainment Center (Nashville, TN), The 1996 Atlanta Summer Olympics (Atlanta, GA), The World Famous Holiday Isle Tiki Bar (Islamorada, FL), The Nashville Predators (Nashville, TN) The Bluebird Cafe (Nashville, TN), Eddies Attic (Atlanta, GA), The 75th Anniversary Sturgis Bike Rally and Walt Disney World (Orlando, FL) have all been entertained by Paul.